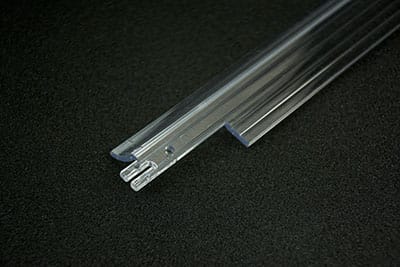 The paper clamp is a strip of clear plastic that runs the length of the trimmer and applies pressure to the paper when used to stop the paper moving during use. In this guide we show you how to remove and replace a paper clamp for one of the Razorback trimmers.
If you have got a paper clamp that has come out of place, but not broken, you can reattach the part by following one of the processes below.
If you have a broken paper clamp, you'll first need to purchase a new one for the specific model you have (this information is written on the left hand side of the trimmer surface), once you have the part, follow the guide above.
As with all technical products there can be fiddly parts that are hard to see or use when repairing the equipment yourself, we highly recommend that this should be carried out by a competent person; who has experience with similar products, this will ensure that the part is installed correctly.